Our expenses during kitten season (now) can easily run over $5000 a month for vet care, food, litter, medicine, spay-neuter, etc. Every donation helps!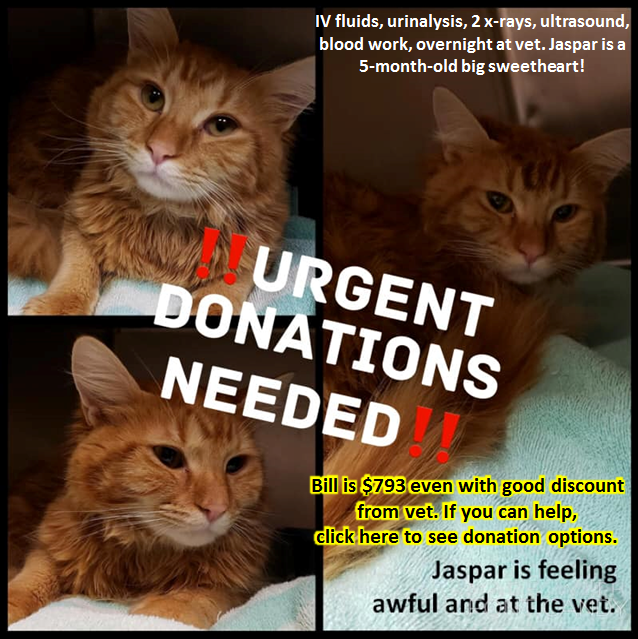 ---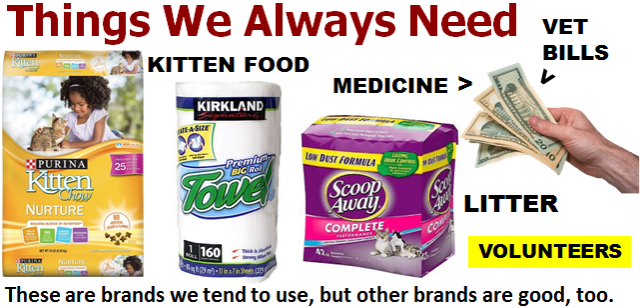 ---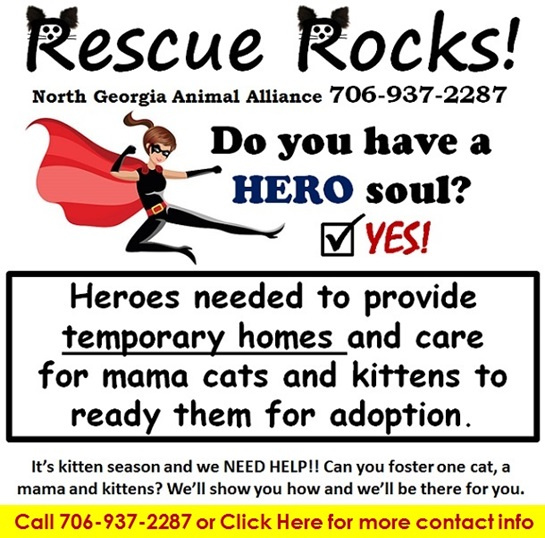 ---
Please Adopt!! These have homes but many more are waiting...
SPAY/NEUTER - ADOPT - LOVE - HELP
---
---
We need foster parents for cats & kittens! Call our help line if you'd like to learn more.
706-937-2287
Supplies We Always Need
See drop-off locations here.
Kitty Litter
(we've been buying
Scoop Away from Costco)
Paper Towels
Sanitizing Wipes
Puppy Pads
Dry Kitten Food
Dry Cat Food
Pet Beds
Pet Toys
Cat Carriers
Dog Crates
Food Bowls
Blankets
Towels
Sheets
Trash Bags
Bleach
Laundry Soap