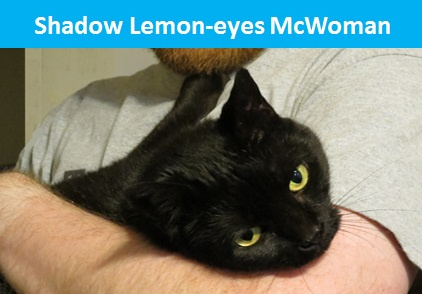 Meet Shadow Lemon-eyes McWoman, our spokescat for black cats. You can call her Shadow.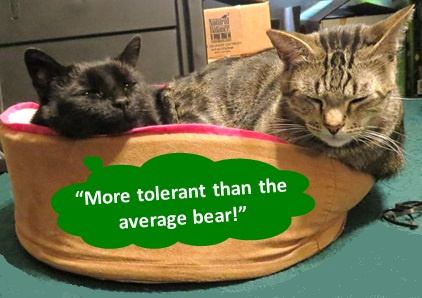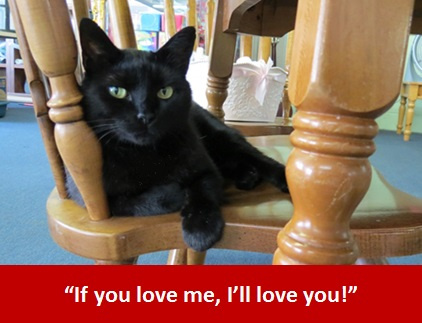 Did you know...
- In the old days and (& even today in some parts of the world), sailors wanted a black cat on board for good luck and their wives often kept a black cat at home as added luck for husbands at sea.
- Some people think black cats are more loving than other cats. "Of my 8 cats," says cat mom Maggie, "my black cat is the most snuggly and purrs the most. She gets so excited when I get home and is at the door waiting."
The truth is all cats can make your life better. If you love them, they'll love you back. They'll cuddle up with you and entertain you with their playfulness and antics. What good luck!
Some NGAA Blackies now in Forever Homes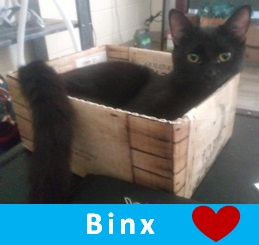 Blackies are sweeties!!!